Aktivitas Jurnal Elektronik (e-journal) Perguruan Tinggi di Universitas Muhammadiyah Makassar berawal sejak April Tahun 2015. Keberadaannya dinaungi oleh Lembaga Penelitian, Pengembangan dan Pengabdian Masyarakat (LP3M) Unismuh Makassar pada unit kerja Divisi; Electronic Journal. Program aplikasi Open Journal System (OJS) dialamatkan pada:
Silahkan Kunjungi Situs Informasi JURNAL INTERNASIONAL BEREPUTASI di:
Office: Jalan Sultan Alauddin Nomor 259, Rappocini, Makassar 90221, Sulawesi Selatan, Indonesia +62.
A B C D E F G H I J K L M N O P Q R S T U V W X Y Z All
Jumtech : Journal of Muhammadiyah Technology
View Journal | Current Issue | Register
Jurnal PENA : Penelitian dan Penalaran
Jurnal Pena merupakan publikasi ilmiah yang diterbitkan oleh Unit Kegiatan Mahasiswa Lembaga Kreativitas Ilmiah Mahasiswa Penelitian dan Penalaran Universitas Muhammadiyah Makassar dengan Nomor Registrasi p-ISSN 2355-3766 dan e-ISSN 2722-7678 Terbit Dua Kali dalam Setahun, Yaitu Bulan Februari dan Agustus.
Ruang Lingkup Hasil Penelitian yang Dapat Dipublikasikan di Jurnal Pena Adalah Pendidikan Sains, Pendidikan Sosial, Media Pembelajaran, dan Tekonologi Pendidikan.
Dewan Redaksi Memberikan Ruang Bagi Peneliti, Praktisi, dan Akademisi untuk Berbagi Ilmu dengan Mengikuti Ketentuan dalam Fokus dan Ruang Lingkup, Etika Publikasi, Pedoman Penulisan, Proses Review, dan Template Jurnal yang Harus Diikuti Penulis. Dengan Sistem Pengiriman Online , Pastikan Artikel Telah Memenuhi Pedoman Pengiriman.
Untuk Informasi Lebih Lanjut Hubungi Kontak Kami: 0856-9544-0506
Jurnal Pena indexed by
View Journal | Current Issue | Register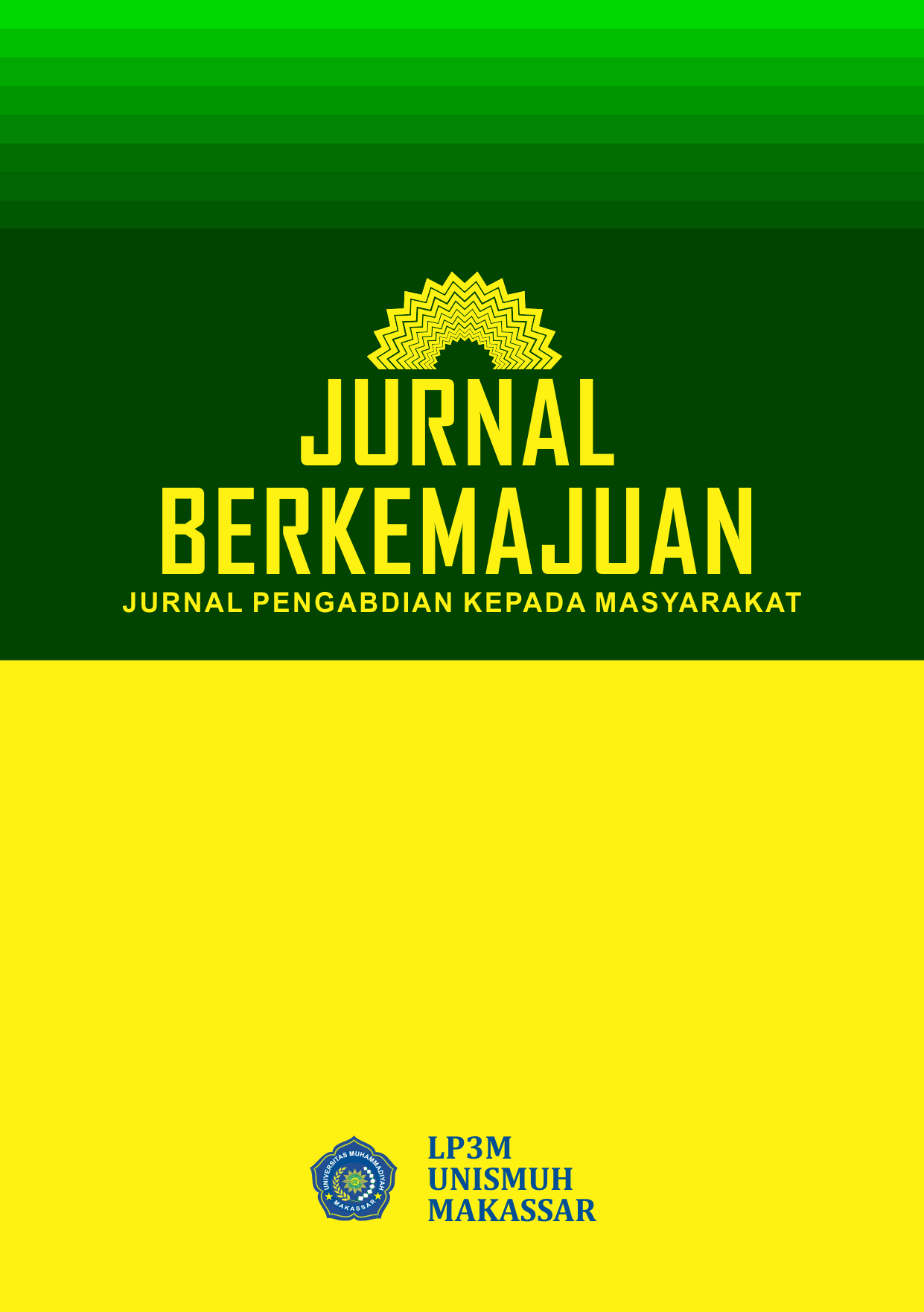 BERKEMAJUAN : JURNAL PENGABDIAN PADA MASYARAKAT
View Journal | Current Issue | Register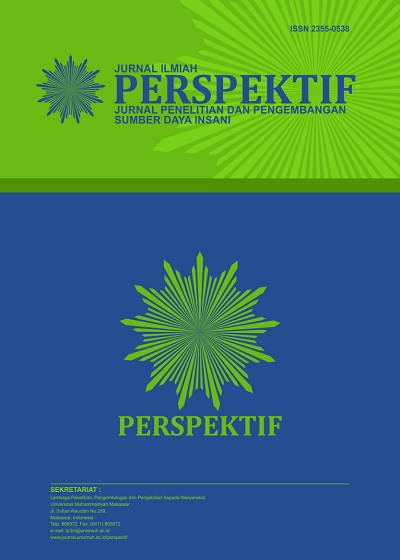 PERSPEKTIF: JURNAL PENGEMBANGAN SUMBER DAYA INSANI
View Journal | Current Issue | Register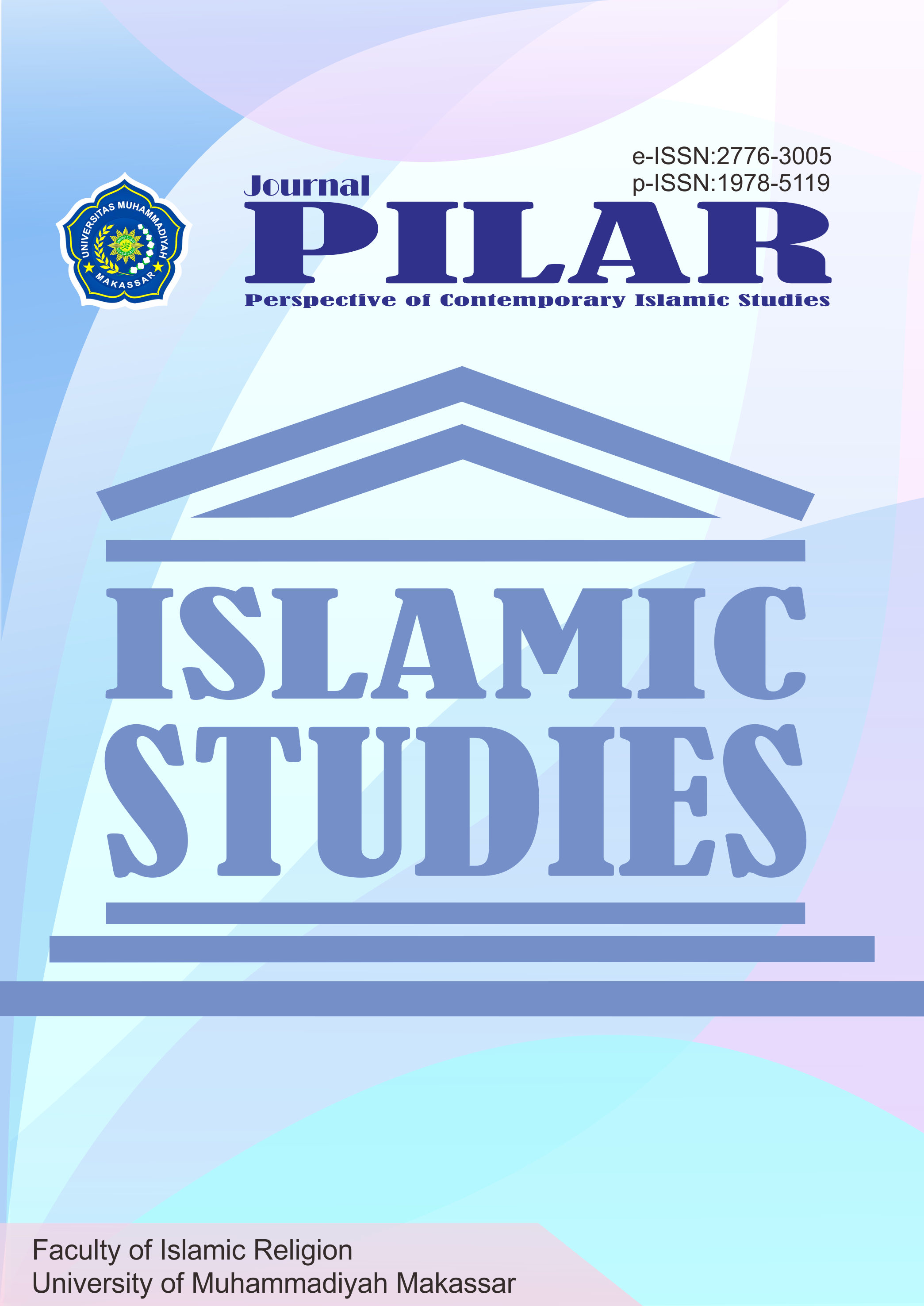 PILAR
PILAR e-ISSN: 2776-3005 and p-ISSN: 1978-5119, is a peer-reviewed scientific publication that is present to support researchers in the field of Islamic Religious Sciences in disseminating research results to the community. This journal is published by the Faculty of Islamic Religion, University of Muhammadiyah Makassar, in collaboration with LP3M Unismuh Makassar. PILAR is published regularly twice a year.
The editorial team invites experts and practitioners in the field of Islamic religious scholarship to participate by sending the latest research results to be published in this journal.

PILAR has been published since 2010, in June and December every year.
View Journal | Current Issue | Register
51 - 55 of 55 Items