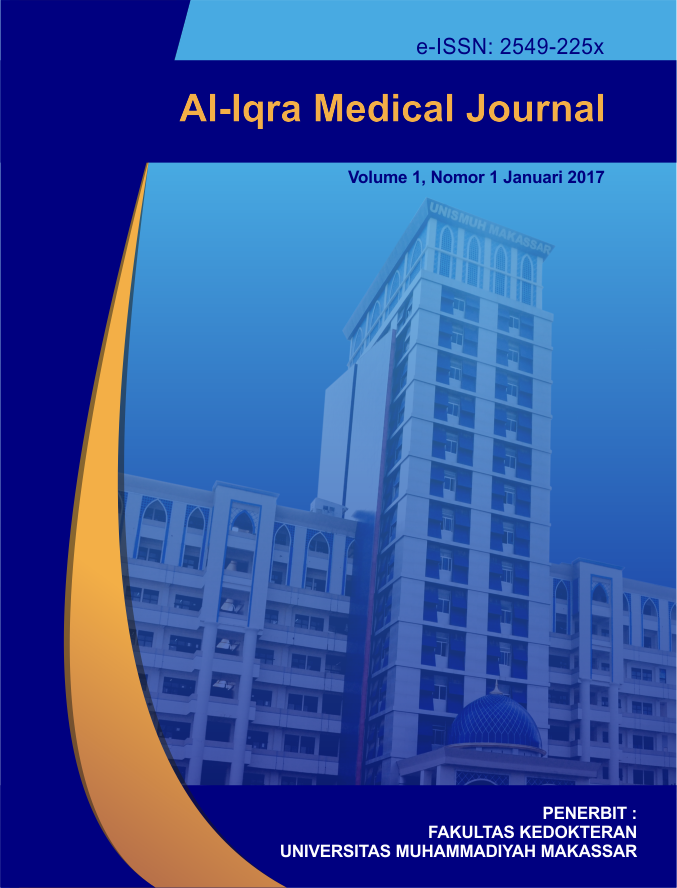 Journal of Medicine and Health Indonesia is a peer-reviewed journal of medicine and health. This journal is designed as a forum for disseminating information and knowledge which is published twice a year. It publishes original articles, review articles, and case reports. It comprises biomedical science, clinical medicine, public health science, and medical science education. This journal has been established since 2018  (ISSN Online 2549-255X) which is managed by the Faculty of Medicine, University of Muhammadiyah Makassar..
Announcements
CALL FOR PAPERS

VOLUME 2 NOMOR 2 2021, SEPTEMBER

AIMJ will publish the articles for volume 2 number 2 2021 in September. The following is the publication schedule:

Submitted : March - August 2021
Paper Deadline : September 2021
Published : 30 September 2021 

Have a look at the sidebar of our website. If you have difficulty submitting the manuscript or you have anything to ask, please contact the contact we have provided.

Posted: 2021-03-10
More...
Vol 4, No 1 (2021): DISEASE
Table of Contents
Articles
| | | |
| --- | --- | --- |
| | Qanita Adzkia Novindra, Fildzah Ghaisani Alifah, Nadia Alfi Syariafah | 1-9 |
| | | |
| --- | --- | --- |
| | Putu Aprilyanti Aristadewi, Adrian Wiryanata Gorintha, Andrea Ivena | 10-18 |
| | | |
| --- | --- | --- |
| | Sri Handayani Bakri | 19-25 |
| | | |
| --- | --- | --- |
| | Agung Bagus Sista Satyarsa, Dwi Kristian Adi Putra | 26-30 |