Exposure Journal publishes academic articles that recognize successful engaged learning depends on effective partnerships between students, faculty, community agencies, administrators, disciplines, and more. The journal invites submission of 1) Research that emanates from or informs campus-community partnerships; 2) Studies co-authored by faculty, students, and/or community partners; 3) Literature and Teaching English as Foreign Language; and 4) Commentary on emerging trends, developments, and/or challenges. The publication of this journal aims to spread conceptual thinking or ideas and the research findings obtained in the field of English Education and Literature.
Nationally Accredited and Certified by The Ministry of Education, Culture, Research, and Technology of the Republic of Indonesia (No.79/E/KPT/2023)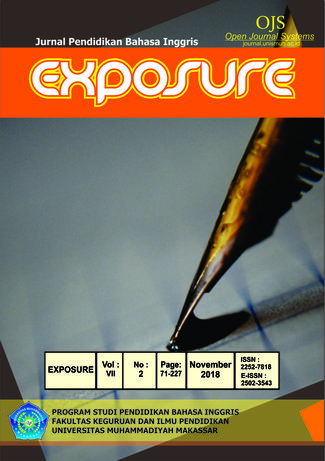 Announcements
No announcements have been published.