Pengembangan Perangkat Pembelajaran Fisika Berbasis Pendekatan Contexstual Teaching And Learning (CTL) Untuk Memotivasi Dan Meningkatkan Hasil Belajar Fisika Peserta Didik Kelas VIII SMP Negeri 1 Balocci Pangkep
Abstract
Penelitian ini bertujuan untuk: (1) Mengembangkan perangkat perangkat pembelajaran yang valid dan efektif; (2) untuk meningkatkan motivasi belajar Fisika peserta didik; dan (3) untuk meningkatkan hasil belajar fisika peserta didik. Penelitian ini adalah penelitian pengembangan (research and development) sedangkan rancangan pengembangannya menggunakan model 4-D dari Thigarajan. Subjek penelitiannya adalah peserta didik kelas VIII- D SMP Negeri 1 Balocci Pangkep tahun pelajaran 2014/2015. Pengumpulan data penelitian dilakukan melalui validasi ahli, observasi, pemberian angket dan tes hasil belajar. Data selanjutnya dianalisis dengan menggunakan analisis deskriptif. Hasil penelitian menunjukan bahwa perangkat pembelajaran yang dikembangkan meliputi: RPP, bahan ajar, LKPD serta Instrumen penilaian yang dinyatakan valid dengan reliabilitas sangat tinggi. Hal ini berarti perangkat yang dikembangkan layak digunakan. Kemudian dilakukan uji coba perangkat pembelajaran pada peserta didik kelas VIII-D materi gerak benda. Setelah perangkat pembelajaran tersebut diterapkan, kemudian motivasi belajar peserta didik diukur dengan menggunakan angket, maka hasilnya adalah pada interval motivasi tinggi sampai motivasi sangat tinggi. Hasil belajar yang terdiri dari tiga ranah yakni ranah kognitif berada pada katagori tinggi, ranah psikomotorik berada pada katagori sangat tinggi dan pada ranah afektif  berada pada katagori sangat tinggi.
Kata kunci: Perangkat Pembelajaran, Contextual Teaching and Learning (CTL), Motivasi Belajar dan Hasil Belajar.
The study aimed at (1) developing a valid and affective learning package; (2) enhancing the students' learning motivation in Physics subject; and (3) enhancing the students' learning result in Physics subject. The study was a research and development which employed 4-D model by Thiagarajan. The subject of the study was class VIII-D students at SMPN 1 Balocci Pangkep of academic year 2014/2015. Data were collected through validation by the experts, observation, questionnaire, and the learning test result. Data were analized by employing descriptive analysis. The result of the study revealed that the learning package developed consisted of the lesson plan, learning material, students' workbook, and assessment instrument which comfirmed as valid with extremely high reliability, meaning that the package was feasible to be used. The test of learning package was coducted to class VIII-D on motion object material. After implementing the learning package and students' learning motivation was measured using the questionnaire, the results showed that the learning package was in high motivation to extremely high interval. The learning result which consisted of three domains were in high category for cognitive domain, extremely high category for psychomotor domain, and excellent category for affective domain.
Keywords: learning package, Contextual Teaching and Learning (CTL), learning motivation and learning outcome
References
Curry, Jr., Kevin W. 2012. Scientific Basis vs. Contextualized Teaching and Learning: The Effect on the Achievement of Postsecondary Students Journal of Agricultural Education ,(online), Vol. 53. No. 1. (http://files.eric.ed.gov/fulltext/EJ993239, Diakses 10 Desember 2013)
Depdiknas, 2013. Pembelajaran Kontekstual dan Terpadu. Jakarta: Dirjen Dikdasmen.
Hobri. 2009. Metodologi Penelitian Pengembangan (Developmental Reserch). Jember : FKIP Universitas Jember
Johnson, E.B. 2009. Contextual Teaching and Learning. Bandung: MLC.
Komalasari, Kokom. 2013. Pembelajaran Kontekstual Konsep dan Aplikasi. Bandung: Refika Aditama.
Kunandar. 2013. Penilaian Autentik( Penilaian Hasil Belajar Peserta Didik Berdasarkan Kurikulum 2013). Jakarta: PT RajaGrafindo Persada.
Mailani, Qorrysza. 2013. Hubungan Antara Religiutas dengan Resiliensi Pada Wanita Muslimah Bercadar Dewasa Awal. Skripsi. Tidak diterbitkan. Bandung: Universitas Pendidikan Indonesia.
Nieveen .et.al. 1999. Prototyping To Reach Product Quality. Jan Van den Akker at al. Design Approache and tools in education and training (eds). London: Kluwer Academi Publisher.
Nurdin. 2007. Model Pembelajaran Matematika Yang Menumbuhkan Kemampuan Metakognitif Untuk Menguasai Bahan Ajar. Disertasi.
Tidak diterbitkan. Program Pascasarjana Universitas Negeri Surabaya.
Riduwan. 2013. Skala Pengukuran Variabel-variabel Penelitian. Bandung: Alfabeta.
Rusman. 2012. Model-Model Pembelajaran (Mengembangkan Profesionalisme guru). Jakarta: PT RajGarfindo Persada
Sari, Milya. 2012. Usaha Mengatasi Problematika Pendidikan Sains Di Sekolah Dan Perguruan Tinggi. Jurnal Al-Ta'lim, Jilid 1, No. 1, (http://journal.Tarbiyahiainib.ac.id, Diakses 9 Januari 2015)
Sudjana, Nana. 2009. Dasar-Dasar Proses Belajar Mengajar. Bandung: Remaja Rosdakarya.
Sugiyono. 2013. Metode Penelitian Pendidikan. Bandung: Alfabeta.
Tawil, Muh. 2007. Pengembangan Asesmen Portofolio Untuk Mengakses Kompetensi Fisika SMA Topik Suhu Dan Kalor. Tesis. Tidak diterbitkan. Program Pascasarjana Universitas Negeri Surabaya.
Trianto. 2009. Mendesain Pembelajaran Kontekstual. Jakarta: Cerdas Pustaka Publiser.
Uno, Hamzah B. 2006. Teori Motivasi dan Pengukurannya. Jakarta: PT Bumi Aksara.
Paramita, Ielda. 2012. Pengembangan Perangkat Pembelajaran Fisika Berbasis Pendekatan Kontekstual Dalam Pencapaian Aktivitas Dan Hasil Belajar Fisika Siswa Kelas X Sma Negeri 3 Palu. Tesis tidak diterbitkan. Program Pasca Sarjana Universitas Negeri Makassar.
Prawira, Purwa Atmaja. 2011. Psikologi Pendidikan dalam Perspektif Baru. Jogjakarta: Ar-Russ Media.
DOI:
https://doi.org/10.26618/jpf.v5i2.709
Refbacks
There are currently no refbacks.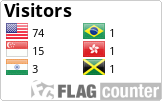 Jurnal Pendidikan Fisika (p-ISSN: 2302-8939, e- ISSN: 2527-4015) Lisensi Creative Commons Atribusi 4.0 Internasional.