Aktivitas Jurnal Elektronik (e-journal) Perguruan Tinggi di Universitas Muhammadiyah Makassar berawal sejak April Tahun 2015. Keberadaannya dinaungi oleh Lembaga Penelitian, Pengembangan dan Pengabdian Masyarakat (LP3M) Unismuh Makassar pada unit kerja Divisi; Electronic Journal. Program aplikasi Open Journal System (OJS) dialamatkan pada:
Silahkan Kunjungi Situs Informasi JURNAL INTERNASIONAL BEREPUTASI di:
Office: Jalan Sultan Alauddin Nomor 259, Rappocini, Makassar 90221, Sulawesi Selatan, Indonesia +62.
A B C D E F G H I J K L M N O P Q R S T U V W X Y Z All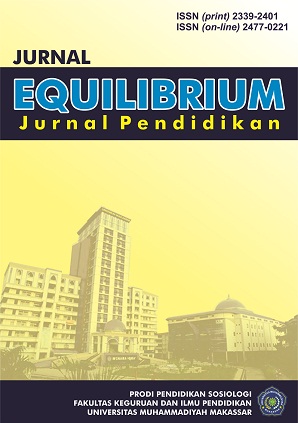 Equilibrium: Jurnal Pendidikan
Equilibrium: Educational Journal with ISSN Print: 2339-2401 and ISSN Online: 2477-0221 is a peer-reviewed journal for the publication of scientific articles in the fields of education and sociology, is an open-access journal that aims to provide a forum for researchers, lecturers, teachers, practitioners, and university students from all over the world. Meanwhile, the journal equilibrium publication space is in the fields of education, social, culture; current issues of contextual as pure and applied science; research results (qualitative, ethnography, phenomenology, case studies), assessment and development of thesis / thesis / dissertation / research results that have never been published in other media. Equilibrium Journal of Education has collaborated with the Center for Conservation of Cultural Values of South Sulawesi. The equilibrium journal is published by the Sociology Education Study Program, Muhammadiyah University of Makassar, regularly published three time a year : january, may, september.  
Equilibrium : Journal of Education published its first edition : (Vol. 1, No. 1, 2013), in January and July. Since 2021, from (Vol. 9 No.1, 2021), the journal's publication schedule has changed to January, May and September.
View Journal | Current Issue | Register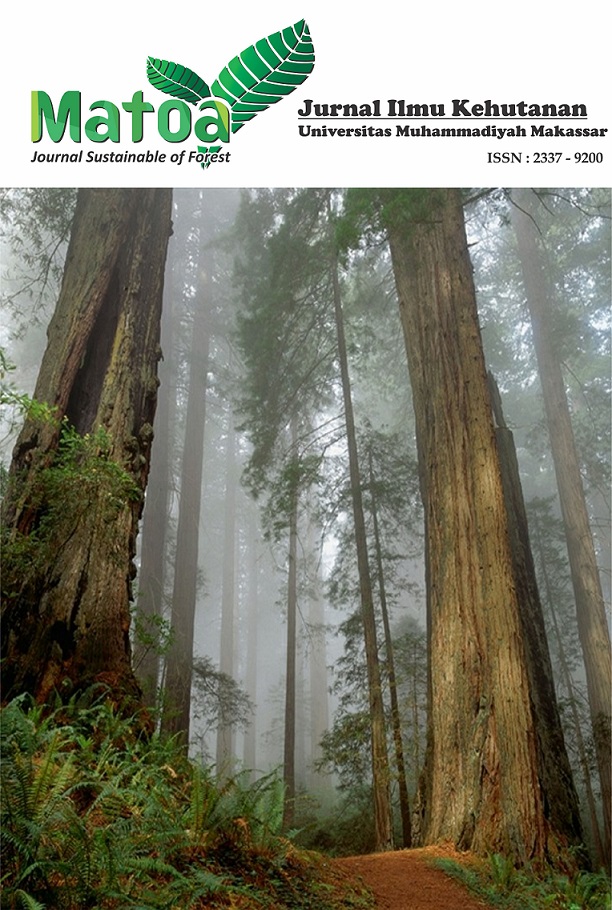 EUCALYPTUS : Jurnal Ilmu Kehutanan
EUCALYPTUS diterbitkan 2 kali setahun oleh program studi Kehutanan Universitas Muhammadiyah Makassar. Jurnal ini merupakan sarana komunikasi dan penyebarluasan hasil penelitian mengenai agroforestri, mangrove,kebijakan, kewirausahaan, sosial, teknologi Kehutanan dan Ekonomi Kehutanan
View Journal | Current Issue | Register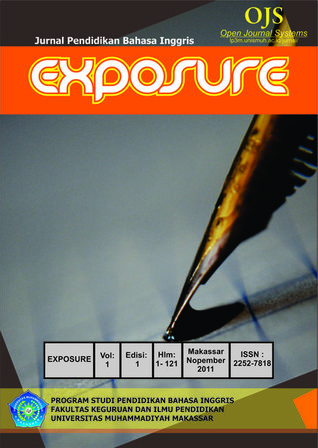 EXPOSURE : JURNAL PENDIDIKAN BAHASA INGGRIS
Exposure Journal publishes academic articles that recognize successful engaged learning depends on effective partnerships between students, faculty, community agencies, administrators, disciplines, and more. The journal invites submission of 1) Research that emanates from or informs campus-community partnerships; 2) Studies co-authored by faculty, students, and/or community partners; 3) Literature and Teaching English as Foreign Language; and 4) Commentary on emerging trends, developments, and/or challenges. The publication of this journal aims to spread conceptual thinking or ideas and the research findings obtained in the field of English Education and Literature.
Nationally Accredited and Certified by The Ministry of Research, Technology and Higher Education of the Republic of Indonesia (No.21/E/KPT/2018)
View Journal | Current Issue | Register
1 - 3 of 3 Items