Formulasi Kebijakan Peraturan Daerah Bagi Penyandang Disabilitas Di Kabupaten Bulukumba
Abstract
This study aimed to find out the elite model in the formulation of policies for persons with disabilities ini Bulukumba district. This study used I qualitative research and descriptive research and descriptive type. The number of informants in this study was 10 people. Source of data used primary data and secondary data. Data collection techniques used observation, interviews, and documentation. The results of this study showed that people with disabilities special needs, and in terms of bureaucratic services and access to disability also had not been implemented optimally. The Bulukumba Regency DPRD was a actor who fights as an initiator in the formulation of a Perda for persons with disabilities in Bulukumba Regency. This initiation was obtained from the aspirations of people with disabilities who complained about the various services and infrastructure available in Bulukumba Regency. The positive respons from the DPRD was manifested in concrete actions to draw up a draft regional regulation for persons with disabilities in Bulukumba Regency.
References
Agustino, Leo,. 2008. Dasar-dasar Kebijakan Publik, cet.ke-2, Bandung: Alfabeta.
Damayanti, Meliana. 2017. ImplementasiTerhadap Fasilitas Publik Bagi Para Difabel Di Daerah Istimewa Yogyakarta danJawa Tengah Kajian Studi: DIY (Yogyakarta), Surakarta dan Purwokerto. Jurnal Inovasi & Kreasi Memajukan Jawa Tengah
Kasmad, Rulinawaty,.Dkk. 2018. BUREAUCRATIC SYSTEM Vs. PEOPLE EMPOWERMENT POLICY: Empirical Evidence from Cocoa Farmer Empowerment Policy in South Sulawesi Province Indonesia. Jurnal international of Humanities and Social Science.
Khaerah, Nur. 2014. Formulas ikebijakan system perlindungan anak di sulsel. Program studii lmu pemerintahan, universitas muhammadiyah Makassar sospol.
Moleong, Lexy J. 2014. Metod e Penelitian Kualitatif. Edisirevisi. Bandung: PT. Remaja Rosdakarya
Mujimin, Wm. 2007. Penyediaa nFasilitas Publik yang Manusiawi Bagi Aksebilitas Difabel: Jurnal Dinamika Pendidikan No. 1/ Th. XIV /
Nugroho, Riant. 2011. Public Policy. Jakarta: PT.Elex Media Komputindo
Sugiyono. 2017. Metode Penelitian Kuantitatif, Kualitatif dan R&D. Bandung : Alfabeta.
Syahputra, Novan Banu. 2018. Formulasi kebijakan peraturan daerah bagi penyandang disabilitas di kabupaten jember) ( studi perumusan kebijakan perda no.7 tahun 2016 tentang perlindungan dan pemenuhan hak-hak penyandang disabilitas : Skripsi. Universitas Jember.
Tahir, Arifin. 2015. Kebijakan Publik dan Transparansi Penyelenggaraan Pemerintah Daerah. Bandung: Alfabeta.
Refbacks
There are currently no refbacks.

Ciptaan disebarluaskan di bawah Lisensi Creative Commons Atribusi-BerbagiSerupa 4.0 Internasional.
View My Stats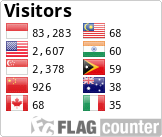 _____
Menara Iqra Lantai 5 Universitas Muhammadiyah Makassar
Jalan Sultan Alauddin Nomor 259 
Kota Makassar - Sulawesi Selatan