KROMATIN, ISSN 2722-9335 (online) publishes scientific papers on the results of the study/research in the field of biology education in primary education, secondary education, and higher education. The editor accepts the article that has not been published by another publisher with the writing format as determined on the page manuscript writing guidelines.
KROMATIN was established in 2020 and published twice a year, in Juny and December by using two languages, namely Bahasa and  English. We only published 5 articles in each edition. 
Kromatin is a journal that contains scientific articles on research results in the field of biology and biological education. The focus and scopes of this journal are as follows.
Biology Science (Microbiology, Biotechnology, Genetic, environmental, Plant Anatomy, zoology)

Motivation, perception, and profiles of educators and learners in the learning process and biological learning,
Development and application of learning sources and media,
Application of biological learning in schools (classroom action research and quasi-experimental research)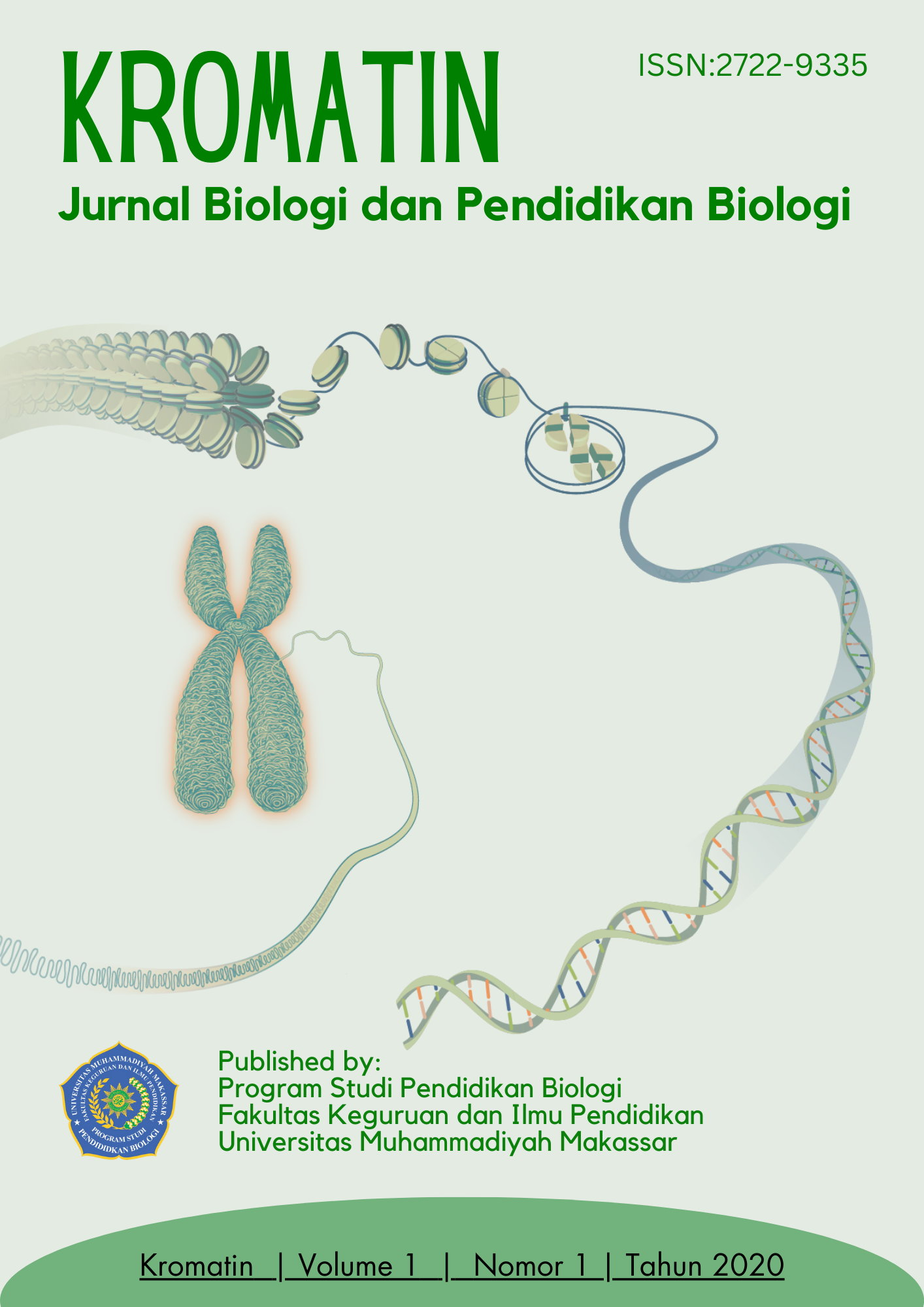 Journal Kromatin receiving articles of the results of the study in biology field and education. This journal rising twice a year, namely edition of january-june and edition of july-december. Editor receive writing, doing test plagyarism writing, and do review in online. Articles sent has not been seen publicly elsewhere and a maximum of the total number of pages is 15 pages
Announcements
No announcements have been published.