AKUNTABILITAS PELAYANAN IZIN MENDIRIKAN BANGUNAN IMB DI KATA PAREPARE
Abstract
This study aims to determine the accountability of the implementation of building permitting servicesin the City of Parepare. This research uses descriptive qualitative with the research type isphenomenology by the guidance of Head of Public Works and Spatial, HeadDivision of Spatial Planning, Secretary of Sector, Section of Cutting and Staff and User of Service as our informants. Data Collection techniques is using observation methods, interviews and documentation. The results of this study showsthat the government of Pare-pare City has not been accountable in providing services to the service userwhich is based on compliance with procedures, low cost public services, complianceto responsive standards, times and public services. Therefore, it is necessary for the government  to  increases the transparency and accountability in the services, especially on the cost of serviceswhich the service users spend out. The long duration of the process of establishing a permit buildings are caused by the terms and mechanisms that impact on time forcomplete the required licensing process.They  express opinions set by the ministry in various variations but dominant said it was less effective and felt burdensome.
Refbacks
There are currently no refbacks.

Ciptaan disebarluaskan di bawah Lisensi Creative Commons Atribusi-BerbagiSerupa 4.0 Internasional.
View My Stats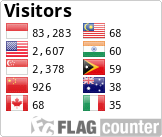 _____
Menara Iqra Lantai 5 Universitas Muhammadiyah Makassar
Jalan Sultan Alauddin Nomor 259 
Kota Makassar - Sulawesi Selatan