Penerapan Media Sosial Dalam Pengaduan Dugaan Maladministrasi Pada Ombudsman Ri Perwakilan Sulawesi Selatan
Abstract
This study aimed to find out  the application of social media in complaints of alleged maladministration at the RI Ombudsman Representative for South Sulawesi. The method used  descriptive qualitative with the number of informants 6 people. The data analysis techniques used  data reduction, data exposure and conclusion.  Data collection techniques through observation, interviews, and documentation. The results of this study showed that online complaints of alleged maladministration seen from the commitment to resolve complaints were good, but some were still in the process of being completed. The simplicity of the complaint made it much easier for the community to report, it meant that the manager received  the complaint controls, followed  up and then explained step by step to the community in reporting process. The speed in completing the report was carried out with a predetermined procedure and it had been good because in receiving complaints the ombudsman was able to respond quickly then asked for an explanation of the problems  and explained the complaint procedure to the public.
Keywords: Complaints, Ombudsman
References
Dwiyono, P. (2018). Representasi Maskulinitas Dalam Media Sosial. Universitas Muhammadiyah Malang.
Fernanda, F. E. (2019). PengaruhPenggunaanGawaiSebagai Media KomunikasiPolitikTerhadapLiterasiKewargaan Dan OrientasiBudayaPoltikSiswa SMA Negeri. Universitas Negeri Yogyakarta.
Hanafi, M. (2018). AnalisisKuailitasPelayanan Ombudsman (StudiKasus:Kantor Ombudsman Republik Indonesia PerwakilanJawa Barat. Universitas Islam Negeri SunanGunungDjati Bandung
Jamaluddin, J. Bin. (2020). InovasiPelayananPengaduanWargaBerbasis Online Di DesaPakattoKabupatenGowa. In Journal of Chemical Information and Modeling (Vol. 21, Issue 1).
Mulyadi, D. (2018). StudikebijakanPublik dan PelayananPublik. Bandung: Alfabeta.
Peraturan Ombudsman Republik Indonesia No 67 Tahun 2020 TentangPedomanKlasifikasiLaporan Masyarakat Di Lingkungan Ombudsman Republik Indonesia. (2020)..
Sari, R. K. (2018). AnalisisPenerapan Pendidikan MultikulturalDalamMenumbuhkanSikapToleransiSiswa Di SmpRaden Fatah Batu [Universitas Muhammadiyah Malang]. http://eprints.umm.ac.id/44878/
Sari, R. N. (2016). Efektivitas Ombudsman Republik Indonesia PerwakilanProvinsi Riau DalamMenyelesaikanLaporan Masyarakat. Jurnal Hukum, III(2), 1–11.
Solechan. (2018). Memahami Peran Ombudsman Sebagai Badan PengawasPenyelenggaraanPelayananPublik di Indonesia. Adminitrative Law & Governance Journal, 1, 67–89.
Sugiyono, P. D. (2016). MetodePenelitianKuantitatif, Kualitatif dan R&D (23rd ed). Bandung: Alfabeta.
Undang-UndangRepublik Indonesia No 37 Tahun 2008 Tentang Ombudsman Republik Indonesia. (2008).
Undang-UndangRepublik Indonesia Nomor 25 Tahun 2009 TentangPelayananPublik. (2009).
Refbacks
There are currently no refbacks.

Ciptaan disebarluaskan di bawah Lisensi Creative Commons Atribusi-BerbagiSerupa 4.0 Internasional.
View My Stats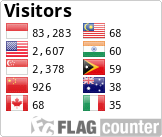 _____
Menara Iqra Lantai 5 Universitas Muhammadiyah Makassar
Jalan Sultan Alauddin Nomor 259 
Kota Makassar - Sulawesi Selatan