Analisis Sistem Penempatan Pegawai Pada Badan Kepegawaian Daerah Kabupaten Enrekang
Abstract
This stud aims to determine how to analyse the employee placement system in the regional civil service egency Enrekang district. This type of research uses descriptive qualitative the number of informants in this study was 5 people. Date collection techniques are date reduction, interviews and documentation. Date analysis techniques are date reduction, data percentation and conclusion drawing. The results showed that the analysis of the employee placement system was ineffective, because there were still many employee placement system was in efecctive, because there were still many employee who were not in accordance with their educational background , work knowledge, and job skills. This is influenced by factors in employees placement, namely the expansion of the organization, leaving, retiring and passing away.
Keywords: employee placement, regional civil service again
References
Hasibuan, Malayu S.P. 2005. Manajemen Sumber Daya manusia, edisi Revisi Bumi Aksara, Jakarta.
Siagian, Sondang P. 2013, Manajemen SDM. Jakarta PT Bumi Aksara
Siswanto.2000. manajemen SDM. Yogyakarta. Andy yogyakarta.
Soedjadi. 2001.Administrasi Organisasi Manajemen. Jakarta
Suwanto dan Donni Juni Priansa. 2013. Manajemen Sumber Daya Manusia Dalam Administras Publik Dan Bisnis. Bandung; Alfabeta
Syamsuddin. 2006. Metode Penelitian Bahasa. Bandung; PT Remaja Rosdakarya
Torang Syamsir. 2014. Organisasi & Manajemen. Bandung; Alfabeta
Nur Fadilah,Asri et.al. (2013). Jurnal Administrasi Publik. Pengaruh Penempatan Pegawai Terhadap Kinerja (Studi pada Pegawai Sekretariat Kabupaten Gresik).vol. 1 No.5 Hal:847-852.
Lukman Hakim.2004. skripsi dengan judul Penempatan Pegawai di Bidang Status Kepegawaian dan Pensiun Kantor Regional lll Badan Kepegawaian Negara Bandung. Administrasi Publik FISIP Universitas padjajaran.
Rasdiono .2014. disertai dengan judul Penempatan Pegawai Negeri Sipil di Badan Pengelolaan Kawasan Perbatasan dan KerjaSama Provinsi Kalimantan Barat. Program Pascasarjana Fkultas Ilmu Sosial dan Ilmu Politik Universitas Padjajaran
Refbacks
There are currently no refbacks.

Ciptaan disebarluaskan di bawah Lisensi Creative Commons Atribusi-BerbagiSerupa 4.0 Internasional.
View My Stats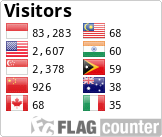 _____
Menara Iqra Lantai 5 Universitas Muhammadiyah Makassar
Jalan Sultan Alauddin Nomor 259 
Kota Makassar - Sulawesi Selatan