Motivasi Kerja Pegawai Dinas Pemberdayaan Perempuan Dan Perlindungan Anak (Dp3a) Di Kabupaten Enrekang
Abstract
This study aimed to explain the Work Motivation of Officials Women's Empowerment and Child Protection (DP3A) in  Enrekang Regency. This study used qualitative research.  data collection techniques used  the instrument of interview, observation and literature study. The data were analyzed in an interactive manner continuously  until the data obtained was saturated. The Result of this study showed that the Employee Work Motivation of the Empowerment Service Women and Child Protection (DP3A) were good but still existed some employees who had low motivation in implementing task due to a lack of awareness in themselves to carry out the task as well as they should be. So that the employees work motivation  needs good social relations, creating an atmosphere good work, implemented a reward program, and provided deep tags work.
Keywords: motivation, work, employees.
References
Atmosudirdjo, P. (2005). Manajemen Dasar Pengertian dan Masalah. Melayu: Rineka Cipta.
Aloweic, T. F. (1996). Naskah Akademis Tentang Pemutusan Hubungan Kerja dan Penyelesaian Perselisishan Industrial. Jakarta: BPHN.
Badan pusat statistika Kabupaten Enrekang, (2018). Statistik Kabupaten Enrekang 2018. Enrekang: Badan Pusat Statisika
Departemen Pendidikan dan Kebudayaan. (1991). Kamus Besar Bahasa Indonesia. Jakarta: Balai Pustaka.
Dunn, W. (1999). Analisis Kebijakan. Jakarta: Drs. Samodra Wibawa, Ma Dkk.
Dharma, A. (2000). Manajemen Prestasi Kerja. Edisi Pertama. Jakarta: Rajawali.
Herzberg, F. (1959). The MotivationtoWork. New York: John Willeyand Sons.
Handoko, T. H. (1998). Manajemen Personalia Dan Sumber Daya Manusia, Edisi 2. Yogyakarta: BPFE.
Handoko, T. H. (1996). Manajemen Personalia Dan Sumber Daya Manusia. Yogyakarta: BPFE.
Hasibuan, M. (2007). Manajemen Sumber Daya Manusia Perusahaan. Bandung: PT. Bumi Aksara.
Peraturan Pemerintah Republik Indonesia Nomor 53 Tahun 2010 tentang Disiplin Pegawai yang tertuang dalam Pasal 3 bagian kesatu tentang kewajiban Pegawai Negeri.
Peraturan Bupati Enrekang Nomor 40 Tahun 2016 tentang Kedudukan Tugas Pokok, Fungsi dan Tata Kerja Dinas Pemberdayaan Perempuan dan Perlindungan Anak Kabupaten Enrekang.
Rahmadita, I. (2013). Hubungan Antara Konflik Peran Ganda dan Dukungan Sosial Pasangan Dengan Motivasi Kerja Pada Karyawati di Rumah Sakit Abdul Rivai-Berau. E-journal Psikolog, 2013, 1 (1): 58-68.
Robbins, S.P. (1996). Perilaku Organisasi, Edisi ke 7 (jilid II). Jakarta: Prehalindo.
Refbacks
There are currently no refbacks.

Ciptaan disebarluaskan di bawah Lisensi Creative Commons Atribusi-BerbagiSerupa 4.0 Internasional.
View My Stats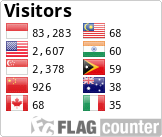 _____
Menara Iqra Lantai 5 Universitas Muhammadiyah Makassar
Jalan Sultan Alauddin Nomor 259 
Kota Makassar - Sulawesi Selatan