Manajemen Strategik Dalam Pengembangan Badan Usaha Milik Desa (Bumdes) Di Sugihwaras Kabupaten Polewali Mandar
Abstract
The objective of this research is to analyze the strategic planning process of Village Owned Enterprise and to analyze the process of strategic implementation of BUMDes encountered in Sugihwaras Village, Wonomulyo Sub-district, Polewali Mandar Regency. The number of informants in this study is 11 people which has an understanding of BUMDes.The type of this research is qualitative with phenomenology research,type which emphasized in the subjectivity of human life experience.The data collection techniques used were observation, literature study, and interview. The validity of the data used this research is triangulation of data, triangulation source, triangulation of time. The results reavel that the stage of strategic planning is ideal because it is done carefully by taking into account various factors both from within BUMDes and from outside BUMDes by using SWOT analysis. The next stage after the planning of the implementation phase of strategic management can be said that the implementation of BUMDes is not ideal because it has not been representative, although it has involved elements outside the government as well as internal government concerned.
Keywords: Strategic Management, Development, BUMDes
References
Amir, Taufiq. 2016. Manajemen Strategik Konsep Dan Aplikasi. Cetakan Ketiga. Jakarta. PT Rajagrafindo.
Cresweel, John W. 2013. RESEARCH DESIGN Pendekatan Kualitatif, Kuantitatif dan Mixed. Edisi ketiga.Yogyakarta. Pustaka Pelajar.
Heene, Aime., Desmidt, Sebastian., Afiff, Faisal., Abdullah, Ismeth. 2010. Manajemen Strategik Keorganisasian Publik. Bandung. PT Refika Aditama.
Manullang.M.,& AMH, Marihot. 2008.Manajemen Personalia. Yogyakarta.Gadjah Mada University Press.
Nuraini, Eka. 2004. Paradigma Baru Manajemen Sumber Daya Manusia Sebagai Basis Meraih Keunggulan Kompetitif.Yogyakarta.Ekonisia.
Nilasari, Senja. 2014. Manajemen Strategi. Jakarta. Dunia Cerdas.
Taufiqurokhman, 2016.Manajemen Strategik. Cetakan Pertama. Jakarta. Fakultas Ilmu Sosial Dan Ilmu Politik
Suyatno, Suparjan Hempri. 2003. Pengembangan Mayarakat Dari Pembangunan Sampai Pemberdayaan. Yogyakarta: Aditya Media.
Siagian, Sondang. 2016. Manajemen Strategik. Cetakan Kesebelas. Jakarta. PT Bumi Aksara.
Samsudin, H. Sadilli. 2006. Manajemen Sumber Daya Manusia. Bandung. CV Pustaka Setia
Sri Wahyudi, Agustinus. 2014. Manajemen Strategik "Pengantar Proses Berpikir Strategik". Tangerang Selatan. Binarupa Aksara Publisher.
PB, Triton. 2005. Paradigma Baru Manajemen Sumber Daya Manusia Kunci Sukses Meningkatkan Kinerja, Produktivitas, Motivasi, dan Kepuasan Kerja. Tugu Publisher.
Peraturan Perundang-Undang Nomor 32 Tahun 2004 Tentang Pemerintahan Daerah.
Peraturan Pemerintah Nomor 72 Tahun 2005 Tentang Desa.Peraturan Menteri Dalam Negeri Nomor 39 Tahun 2010 Tentang Badan Usaha Milik Desa.
Refbacks
There are currently no refbacks.

Ciptaan disebarluaskan di bawah Lisensi Creative Commons Atribusi-BerbagiSerupa 4.0 Internasional.
View My Stats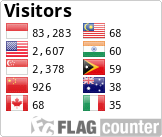 _____
Menara Iqra Lantai 5 Universitas Muhammadiyah Makassar
Jalan Sultan Alauddin Nomor 259 
Kota Makassar - Sulawesi Selatan