Aktivitas Jurnal Elektronik (e-journal) Perguruan Tinggi di Universitas Muhammadiyah Makassar berawal sejak April Tahun 2015. Keberadaannya dinaungi oleh Lembaga Penelitian, Pengembangan dan Pengabdian Masyarakat (LP3M) Unismuh Makassar pada unit kerja Divisi; Electronic Journal. Program aplikasi Open Journal System (OJS) dialamatkan pada:
Silahkan Kunjungi Situs Informasi JURNAL INTERNASIONAL BEREPUTASI di:
Office: Jalan Sultan Alauddin Nomor 259, Rappocini, Makassar 90221, Sulawesi Selatan, Indonesia +62.
A B C D E F G H I J K L M N O P Q R S T U V W X Y Z All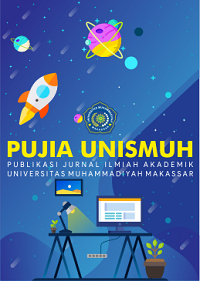 Indonesian Agrotechnology Journal
View Journal | Current Issue | Register
International Journal of Spatial Resilience Review (IJSRR)
...Journal article of the PWK Study Program, 
Faculty of Engineering, Universitas Muhammadiyah Makassar, 
covers several criteria for scientific fields including: ...
View Journal | Current Issue | Register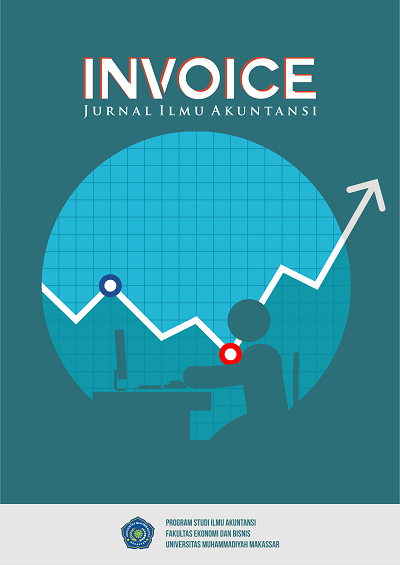 INVOICE : JURNAL ILMU AKUNTANSI
Invoice: Journal of Accounting Science has p-ISSN 2714-6359 and e-ISSN 2714-6340 published by the Accounting Study Program, Faculty of Economics and Business, University of Muhammadiyah Makassar, this journal publishes research articles in the field of Accounting Science. This journal publishes research studies using various qualitative and/or quantitative methods and approaches in the field of Accounting. This journal aims to develop concepts, theories, perspectives, paradigms, and methodologies within the scope of accounting which is published twice a year, in March and September.
of the Invoice journal includes Financial Accounting (Financial Accounting), Audit Accounting (Auditing), Islamic Financial Accounting, Cost Accounting (Cost Accounting), Management Accounting (Management Accounting), Tax Accounting (Tax Accounting), International Accounting (International Accounting) , Accounting for Non-Profit Institutions (Non-Profit Accounting), Budget Accounting (Budgeting Accounting), Government Accounting / Public Sector (Goverment Accounting), Accounting System (Accounting System)
Invoice: Journal of Accounting Science have been singgle reviewed by peer reviewers. The decision to accept or not accept scientific articles in this journal is the right of the Editorial Board based on recommendations from peer reviewers.
Please read and understand the author's guidelines thoroughly. Authors who submit manuscripts to the editor of Invoices: Journal of Accounting Science must comply with the author's guidelines. If the submitted manuscript does not comply with the guidelines or uses a different format, the manuscript will be rejected by the editorial team prior to review. The Editorial Team will only accept manuscripts that meet the specified format requirements format
View Journal | Current Issue | Register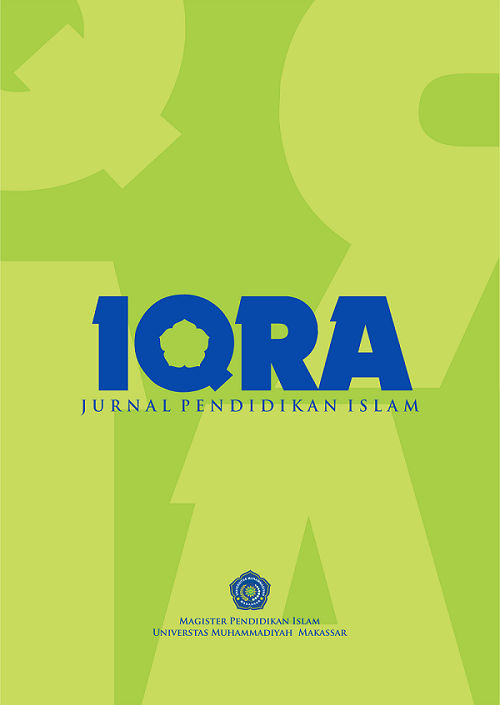 IQRA : JURNAL MAGISTER PENDIDIKAN ISLAM
View Journal | Current Issue | Register
1 - 4 of 4 Items