A B C D E F G H I J K L M N O P Q R S T U V W X Y Z All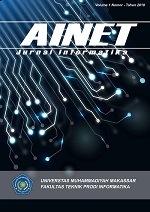 AINET : Jurnal Informatika
p-ISSN : 2657-0653
AINET: Jurnal Informatika is a scientific journal in the field of Informatics which contains scientific articles on various pure and applied research as well as general reviews on the development of theories, methods and related applied sciences. AINET is published by Department of Informatics, Faculty of Engineering, Universitas Muhammadiyah Makassar. Published 3 times a year in April, August and December.
View Journal | Current Issue | Register
Al-Maraji' : Jurnal Pendidikan Bahasa Arab
Jurnal Al-Marãji'adalah jurnal berkala ilmiah yang diterbitkan Program Studi Pendidikan Bahasa Arab Universitas Muhammadiyah Makassar. Jurnal ini dikhususkan pada kajian Pendidikan bahasa Arab baik teori maupun praktek. Jurnal Al-Marãji' terbit dua kali dalam setahun pada bulan Juni dan Desember. Naskah yang dimuat dalam jurnal ini berasal dari hasil penelitian dan kajian ilmiah yang dilakukan oleh peneliti, akademisi, maupun pemerhati dalam bidang sastra dan pendidikan Bahasa Arab.
View Journal | Current Issue | Register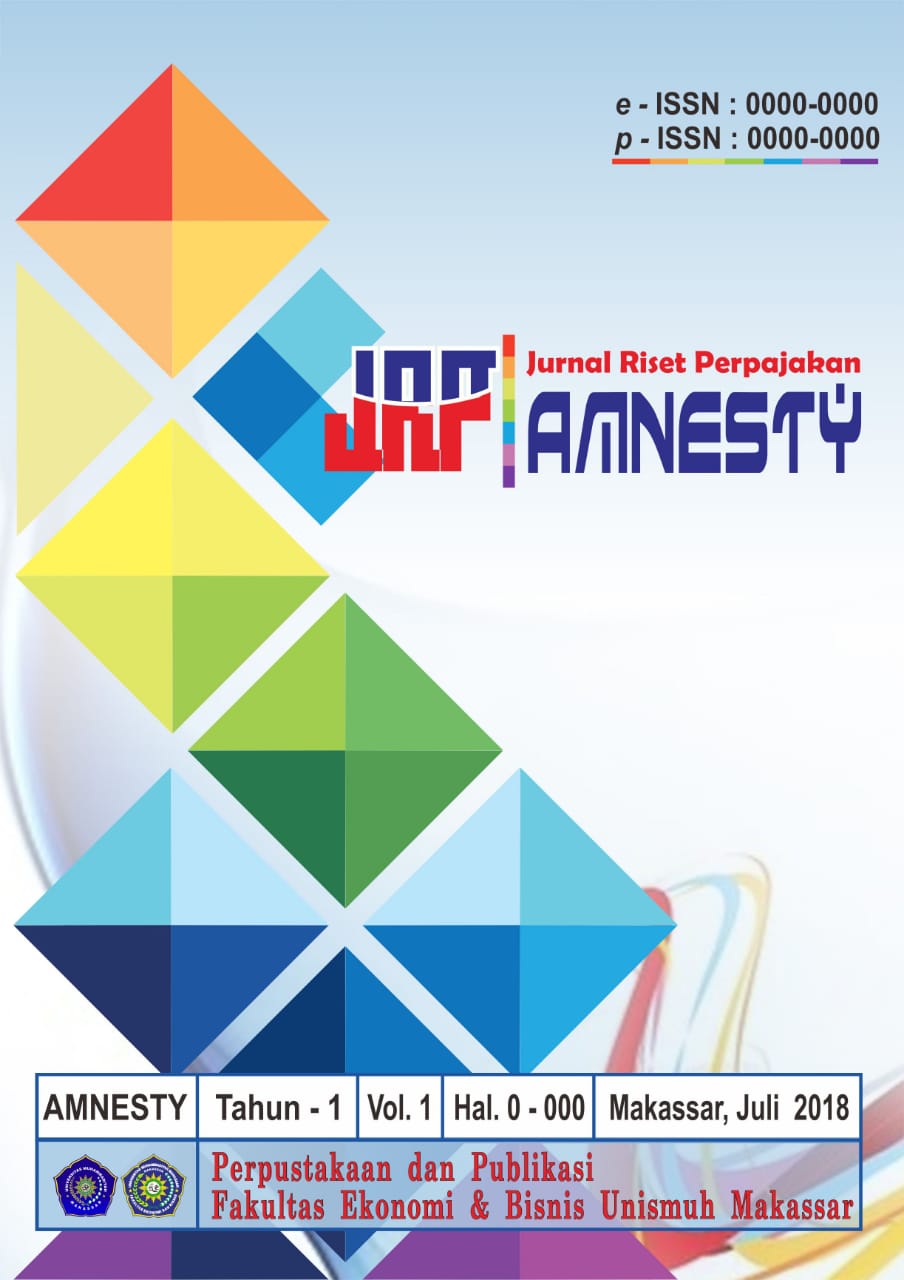 Amnesty : Jurnal Riset Perpajakan
Jurnal Riset Perpajakan "Amnesty" merupakan kumpulan karya ilmiah berupa artikel dalam bidang ilmu perpajakan dan merupakan hasil penelitian lingkup perpajakan yang berada pada Program Studi Diploma Tiga Perpajakan Fakultas Ekonomi dan Bisnis Universitas Muhammadiyah Makassar.
View Journal | Current Issue | Register
ANOTASI : JURNAL BAHASA DAN SASTRA BUDAYA INDONESIA
View Journal | Current Issue | Register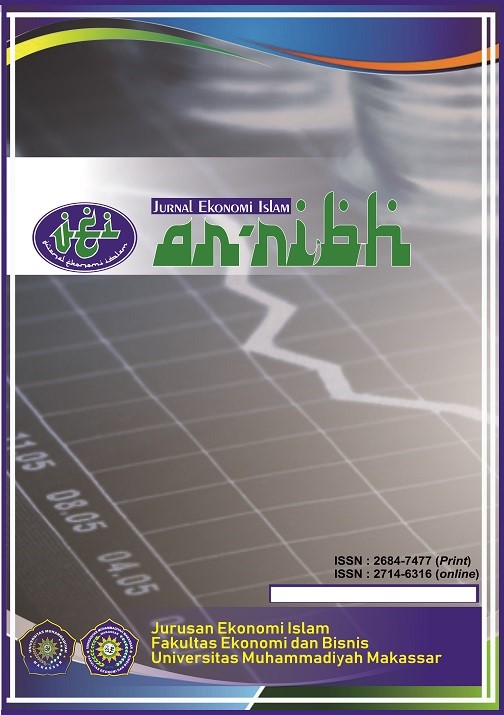 Ar-Ribh : Jurnal Ekonomi Islam
Kumpulan Karya Ilmiah Bidang Ekonomi Islam Fakultas Ekonomi dan Bisnis Universitas Muhammadiyah Makassar
View Journal | Current Issue | Register
1 - 5 of 5 Items