The Application of Accelerated Learning Method Assisted by a Media Playing Card to Improve Learning Outcomes and Interesting Learning in Science Students of SMP Negeri 1 Barru
Abstract
The purpose of this study to see an increase in science learning outcomes and student learning interest after being taught using the accelerated learning method assisted by media playing quartet cards. This type of research is quantitative with data collection using Quasi-experiments with models Pretest-Postest Nonequivalent-Group Design. The population in this study is the eighth-grade students of state junior high school Negeri 1 Barru  academic year 2018/2019. Sampling was done by purposive sampling with consideration of looking at 2 classes with the lowest score of daily test results in the previous material. Students in both classes almost have relatively similar test results. Data collection is taken through direct observation, learning outcomes tests, questionnaires, teacher interviews. After data collection was carried out using the pretest and posttest tests, data was obtained that there were differences in the increase in learning outcomes between the 2 classes. And the interest in learning in these two classes has a fairly good score in line with the good response to treatment that was tested on the experimental class.
Keywords: Accelerated Learning; Quarted  Card Media, Science Learning
Tujuan dari penelitian ini untuk melihat peningkatan hasil belajar IPA dan minat belajar siswa setelah diajarkan menggunakan metode Accelerated learning berbantuan media bermain kartu kuartet. Jenis penelitian  ini adalah kuantitatif dengan pengambilan data menggunakan Quasi eksperimen dengan model Pretest- Postest Nonequivalent-Group Design. Populasi pada penelitian ini adalah siswa kelas VIII SMP Negeri 1 Barru tahun ajaran 2018/2019. Pengambilan sampel secara purposive sampling dengan pertimbangan melihat 2 kelas dengan nilai terendah hasil ulangan harian dimateri sebelumnya. Siswa di kedua kelas hampir memiliki nilai hasil ujian yang relatif sama  Pengumpulan data yang diambil melalui observasi langsung, tes hasil belajar, angket, wawancara guru. Setelah diakukan pengambilan data dengan tes pretest dan postest maka diperoleh data bahwa terdapat perbedaan peningkatan hasil belajar antara 2 kelas. Serta minat belajar di dua kelas ini memiliki skor yang cukup baik selaras dengan respon yang baik terhadap treatment yang diuji cobakan pada kelas eksperimen.
Kata kunci:
Accelerated Learning; Media Kartu Kuartet; Pembelajaran IPA
References
Afifah,Nur dan Kuspriyanto. 2016.Pengembangan Media Kartu Kuartet Geografi Pada Sub Materi Pokokkegiatan Pertanian, Kegiatan Pertambangan, Serta Kegiatan Ndustri Dan Jasa Mata Pelajaran Geografi Terhadap Hasil Belajar Siswa Kelas XI IIS di SMA Negeri 1Taman Sidoarjo Tahun 2015/2016. Swara Bhumi UNESA. Volume 03 Nomor 03 Tahun 2016. halaman 57-63. (http://jurnalmahasiswa.unesa.ac.id/index.php/swara- bhumi/issue/view/1113 di unduh tanggal 1 April 2019)
Akhmad, Nur Amaliah. 2017. " Penggunaan metode SAVI dan Make A Match pada pembelajaran IPA di SMP 1 Barru" Simposium Nasional MIPA UNM 2017. ISBN 97802-99837-5-3. Hal 180-183.
Aritonang, keke. 2008 " Minat dan Motivasi dalam Meningkatkan hasil belajar siswa. Jurnal pendidikan Penabur. No.10/Tahun ke-7/Juni 2008. Hal 11-21. ( Diakses tanggal 5/8/2018).
Aryani, Wulan Dwi. Implementasi TGT Berbantuan Media Kartu Kuartet untuk Meningkatkan Keterampilan Sosial dan Hasil Belajar IPS Peserta Didik Kelas VII A SMP N 1 Kandeman . Volume 1 No 1. HARMONY, Jurnal Pembelajaran IPS dan PKN E-ISSN 2548-4648. Hal 115-133 .(https://journal.unnes.ac.id/sju/index.php/harmony/article/view/28159 , di unduh tanggal 1 April 2019)
Asrori, Muhammad. 2007. Psikologi Pembelajaran. Bandung: CV Wacana Prima.
Astuti, Rahmani. 2002. The Accelerated learning Handbook-Panduan Kreatif Dan Efektif Merancang Program Pendidikan Dan Pelatihan Dan Pelatihan (terjemahan ,Dave Meier). Kaifa: bandung.
Baharuddin, H, and Wahyuni E.N. 2007. Teori Belajar dan pembelajaran. Yogyakarta: Ar- Ruzz Media Group.
Dahar, Ratna Willis. 2011. Teori-Teori Belajar. jakarta: Erlangga.
Direktorat pendidikan KPK. 2015. Permainan kartu Kuartet sahabat pemberani. http://Aclc.kpk.go.id .(diunduh pada 3 agustus 2018)
Djamarah, Syaiful Bahri. 2011. Psikologi Belajar . Jakarta: Rineka Cipta.
Ganiron Jr, Thomas U. 2013. "Application Of Acceleratef Learning in Teaching Enviromental Control System in Qassin University." International Journal of Education and Learning Vol 2, No 2 27-38 ( diakses tanggal 11 September 2014).
Jacobsen, David A, Paul Eggen, and Donald Kauchak. 2009. Method for Teaching ( Metode-Metode Pengajaran Meningkatkan belajar siswa TK-SMA) Penerjemah Achmad Fawaid dan Khoirul Anam). Yogyakarta: Pustaka Pelajar
Kirkland, Deborah. 2008. "Games as an Engaging Teaching and Learning, Technique; Learning or Playing? ." Griffith College Dublin Volume 4 hal.1-3.
Lee, Nicole; Horsfall, Briony. 2010. "Accelerated learning: A Study of Faculty and StudentExperiences." Innov High Education volume 35 191-202. DOI 10.1007/s10755 010-9141-0. diunduh 11/8/2018.
Melliani,Yuliani dan Nurhadiah. 2017." Pengaruh Metode Permainan Media Kartu Kuartet Terhadap Hasil Belajar Siswa Sub Materi Vertebrata". jurnal.unka.ac.id ISSN 2580 – 5703. volume 1, nomor 2, oktober 201 (diakses tanggal 05 agustus 2018)
Rakhman, dkk. 2019.Kartu Kuartet Dongeng Jawa Barat Sebagai Media Awarness Generasi Digital Native.Prosiding Senada (Seminar Nasional Desain dan Arsitektur) 2019 , vol 2 februari 2019. E-ISSN 2655-2329 . Hal 131-136. (https://eprosiding.std- bali.ac.id/index.php/senada/article/view/210 di unduh tanggal 1 April 2019)
Rusmiati. 2017 "Pengaruh Minat Belajar Terhadap Prestasi Belajar Bidang Studi Ekonomi Siswa Ma Al Fattah Sumbermulyo" http://journal.stkipnurulhuda.ac.id/index.php/utility. ISSN 2549-1385 (Online), Volume 1, No. 1, Februari 2017: Page 21-36 ( diakses tanggal 2Agustus 2018)
Samadhi, Ni Nyoman dan Riastini, Nitha Putu Nanci .2017. Pengaruh Pembelajaran Quantum Berbantuan Permainan dalam Pembelajaran Terhadap Keaktifan Dan Hasil Belajar Kognitif IPA Siswa Kelas V . International jurnal of elementary education Vol 1, No 3. ISSN 2549-6050. Hal 228-237 (https://ejournal.undiksha.ac.id/index.php/IJEE/article/view/11888 , di unduh tanggal 1 April 2019)
Sapta,wulan. 2012." Belajar biologi menyenangkan dengan permainan kartu kuartet dan pemantapan konsep secara mandiri melalui blog". Jurnal pendidikan penabur. Nomor 18/Tahun ke-11/ Juni 2012. ISSN: 1412-2588. (diunduh 15 agustus 2018)
Siagian, Roida Eva Flora.2015. Pengaruh Minat Dan Kebiasaan Belajar Siswa Terrhadap Prestasi Belajar Matematika. Jurnal formatif MIPA journal.lppmunindra.ac.id. Jurnal Formatif 2(2): 122-131 . ISSN: 2088-351X ( diunduh 1 Agutus 2018).
DOI:
https://doi.org/10.26618/jpf.v7i3.2334
Refbacks
There are currently no refbacks.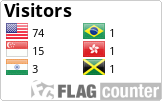 Jurnal Pendidikan Fisika (p-ISSN: 2302-8939, e- ISSN: 2527-4015) Lisensi Creative Commons Atribusi 4.0 Internasional.