Aktivitas Jurnal Elektronik (e-journal) Perguruan Tinggi di Universitas Muhammadiyah Makassar berawal sejak April Tahun 2015. Keberadaannya dinaungi oleh Lembaga Penelitian, Pengembangan dan Pengabdian Masyarakat (LP3M) Unismuh Makassar pada unit kerja Divisi; Electronic Journal. Program aplikasi Open Journal System (OJS) dialamatkan pada:
Silahkan Kunjungi Situs Informasi JURNAL INTERNASIONAL BEREPUTASI di:
Office: Jalan Sultan Alauddin Nomor 259, Rappocini, Makassar 90221, Sulawesi Selatan, Indonesia +62.
A B C D E F G H I J K L M N O P Q R S T U V W X Y Z All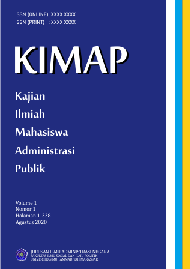 Kajian Ilmiah Mahasiswa Administrasi Publik
Telah terbit Volume 1, Nomor 1, Agustus 2020.
Lebih lanjut, silahkan cek di menu CURRENT
View Journal | Current Issue | Register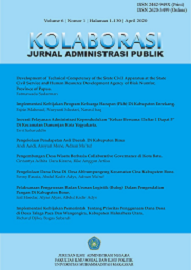 Kolaborasi : Jurnal Administrasi Publik
Kolaborasi : Jurnal Administrasi Publik is peer-reviewed open access, with ISSN 2442-949X (Print) and ISSN 2620-3499 (Online) published by Department of Public Administration, Faculty of Social and Political Sciences, Universitas Muhammadiyah Makassar.
Kolaborasi : Jurnal Administrasi Publik has been accredited by National Journal Accreditation (ARJUNA) Managed by the Ministry of Research and Technology of Republic Indonesia (MENRISTEK) with Four Grade (Sinta 4) since  2019 to 2024 according to the decree No. 14/E/KPT/2019.  
Kolaborasi : Jurnal Administrasi Publik is an opened access journal and published three times a year every April, August, and December using Bahasa Indonesia or English. Kolaborasi : Jurnal Administrasi Publik received articles from research findings and new scientific review articles. The aims of this journal are to publish a research article in the field of public policy, public management, public service, bureaucracy, organization development, human resource management in the public sector, and its related issues.
Kolaborasi : Jurnal Administrasi Publik has an article template and we will accept the articles from the author if it has suitability with our template. Please read and understand the author's guidelines thoroughly at the journal website for more.
View Journal | Current Issue | Register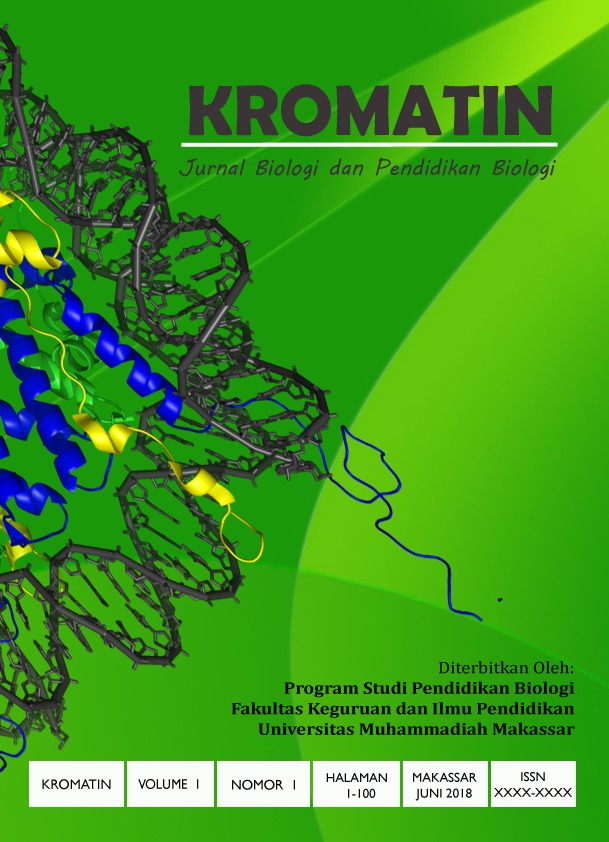 KROMATIN : Jurnal Biologi dan Pendidikan Biologi
Diterbitkan oleh Program Studi Pendidikan Biologi, Fakultas Keguruan dan Ilmu Pendidikan Universitas Muhammadiyah Makassar Tahun 2020
View Journal | Current Issue | Register
1 - 3 of 3 Items