Aktivitas Jurnal Elektronik (e-journal) Perguruan Tinggi di Universitas Muhammadiyah Makassar berawal sejak April Tahun 2015. Keberadaannya dinaungi oleh Lembaga Penelitian, Pengembangan dan Pengabdian Masyarakat (LP3M) Unismuh Makassar pada unit kerja Divisi; Electronic Journal. Program aplikasi Open Journal System (OJS) dialamatkan pada:
Silahkan Kunjungi Situs Informasi JURNAL INTERNASIONAL BEREPUTASI di:
Office: Jalan Sultan Alauddin Nomor 259, Rappocini, Makassar 90221, Sulawesi Selatan, Indonesia +62.
A B C D E F G H I J K L M N O P Q R S T U V W X Y Z All
OCTOPUS : JURNAL ILMU PERIKANAN
Jurnal Octopus Ilmu Perikanan terbit dua kali setahun yakni Januari dan Juli berisi artikel ilmiah dalam bentuk hasil penelitian dan non penelitian berupa kajian. Jurnal Octopus Ilmu Perikanan bertujuan untuk menyebarluaskan ilmu dan pengetahuan perikanan dari para akademisi, peneliti, praktisi, mahasiswa, dan pemerhati perikanan.
View Journal | Current Issue | Register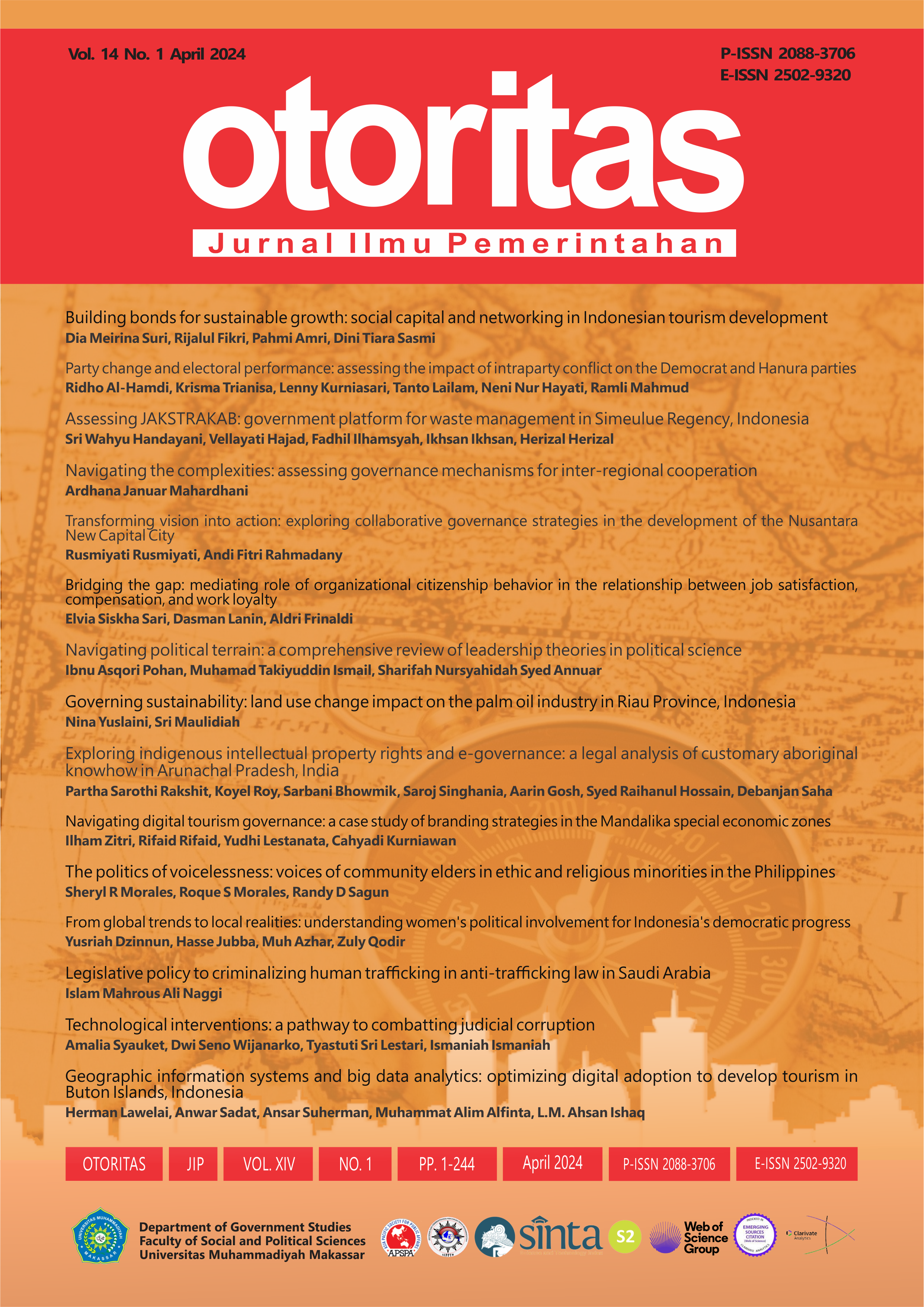 Otoritas : Jurnal Ilmu Pemerintahan
Otoritas : Jurnal Ilmu Pemerintahan, with registered number ISSN 2088-3706 (Print), ISSN 2502-9320 (Online), or translated in English as Authority : Journal of Government Studies is a peer-reviewed journal published twice a year in April and October by Department of Government Studies, Faculty of Social and Political Sciences, Universitas Muhammadiyah Makassar in collaboration with Muhammadiyah's College Association of Government Studies (AIPPTM) and Asia Pacific Society for Public Affairs (APSPA).
Otoritas : Jurnal Ilmu Pemerintahan aims to publish conceptual, review and research articles in the field of Governmental Science and promotes scholarly, theoretical, pragmatic, and contemporary research, which makes a clear conceptual and methodological contribution to existing international literature. These may include but are not limited various issues such as: the interaction between governance in government; bureaucracy; policy and public services; governmental politics; Islamic politics and government; government innovation; community empowerment; leadership; regional autonomy; terrorism and conflict resolution; government ethics; and E-Government.
The articles published in Otoritas : Jurnal Ilmu Pemerintahan have been double blind-reviewed by peer reviewers. The decision on whether the scientific article is accepted or not in this journal will be the Editorial Board's right based on peer reviewer's recommendation.
Please read and understand the author guidelines thoroughly. Author who submits a manuscript to the editors of Otoritas : Jurnal Ilmu Pemerintahan should comply with the author guidelines. If the submitted manuscript does not comply with the guidelines or using a different format, it will be rejected by the editorial team before being reviewed. Editorial Team will only accept a manuscript that meets the specified formatting requirements.
The journal registered in the CrossRef with Digital Object Identifier (DOI) prefix 10.26618.
View Journal | Current Issue | Register
1 - 2 of 2 Items